Last Updated on September 1, 2023 by Scott Shetler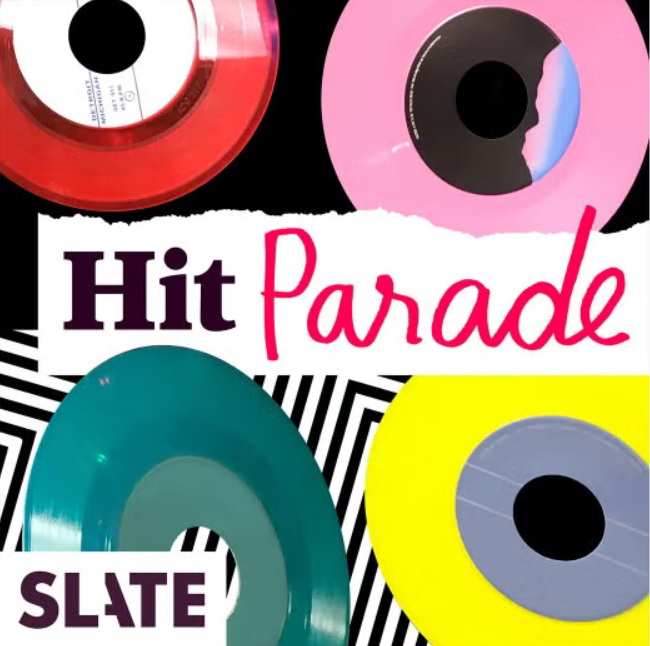 From Lance Bass interviewing former boy band members to professional music journalists doing deep dives on iconic tracks and superstar artists, the best music podcasts cover a huge range of topics.
Some are hosted by musicians themselves, like Questlove and Rick Rubin. Many are hosted by music journalists, who offer insight and lively debate. Some are interview-style podcasts that allow for lengthy conversations with your favorite singers.
Listening to podcasts can be one of the best ways to stay in touch with current music releases and to fill in the gaps in your knowledge of music history. Back in the '90s, we could get educated about music by watching VH1's Behind the Music – who can forget all the drama of the Milli Vanilli, Motley Crue, Shania Twain, and MC Hammer episodes? – but these days, podcasts might be the best sources of music information.
Get ready to discover new songs, hear captivating stories behind the hits, experience a bit of nostalgia, and gain a deeper appreciation for your favorite genres with this list of the 30 best music podcasts.
And feel free to leave a comment with some of your own faves that I may have missed!
My 5 Favorite Music Podcasts
Let's start with my absolute favorite music podcasts, before moving onto a longer list of alternate options.
1. Hit Parade
Slate's Hit Parade is the single best podcast for learning about various eras, subgenres, and artists in music history. Once you get past host Chris Molanphy's strangely meticulous enunciation, this show is incredibly addictive.
Subjects of Hit Parade episodes have included yacht rock, Britpop, the Pointer Sisters, funk music, Billy Joel, '70s R&B queens, Hall & Oates, Christmas classics, pop-punk, Jim Steinman, the Latin Pop boom of '99, "Weird Al" Yankovic, and the history of hit songs from tv shows.
2. 60 Songs That Explain the '90s
Critic Rob Harvilla does a deep-dive on the most important and/or memorable tracks of the decade on 60 Songs That Explain the '90s, from hip hop ("Regulate," "California Love") to rock ("Bitter Sweet Symphony," "Under the Bridge") to pop ("…Baby One More Time," "Vogue") to R&B ("End of the Road," "The Boy is Mine") to one-hit wonders ("Whoomp! (There It Is)," "Tubthumping.")
Harvilla is a great storyteller who inevitably weaves threads of music history and personal anecdotes into each episode, and he invites other writers on to share their perspectives.
3. New York Times Popcast
You may not expect a venerable institution like the NYT to be in touch with the latest TikTok music trends or to dissect lyrics and tracks by cutting-edge performers like Ice Spice, Kim Petras, and Boygenius. But the Times' music critics, led by Jon Caramanica, are some of the most knowledgeable folks in the business.
Popcast does a great job of not only explaining what is happening in music, but also why, and what its implications are for the future.
4. Rolling Stone Music Now
Explore the Rolling Stone Music Now podcast for a mix of interviews, opinions, and debates led by the magazine's editors. This pod is a must-listen for fans of popular music, as it covers the music business from all angles.
Recent episodes tackled a wide range of topics, such as the best albums of the year so far, discussion of Olivia Rodrigo's latest single, a career retrospective of the late Tina Turner, trends in concerts and ticketing, and a tell-all interview with Noel Gallagher of Oasis.
5. The Story Behind the Song
On The Story Behind the Song, hosted by Peter Csathy, rock musicians take you under the hood of their songs and deconstruct the lyrics and the musical elements that made it come together.
They've tackled a number of iconic tracks, including Toto's "Africa," Pink Floyd's "Time," Def Leppard's "Pour Some Sugar on Me," Billy Idol's "White Wedding," Sheila E.'s "The Glamorous Life," and Blondie's "Rapture."
Other Great Music Podcasts in 2023
6. Switched on Pop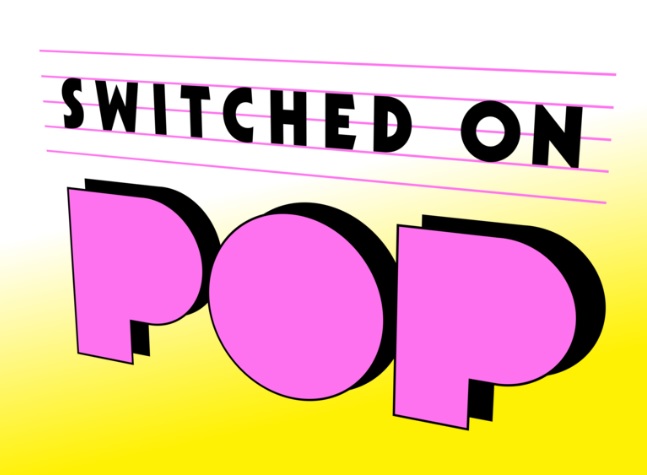 If you enjoy dissecting the intersection of music and culture, don't miss Vulture's Switched on Pop. This engaging show explores popular tracks through a scholarly lens, offering thoughtful commentary on the lyrics, melodies, and cultural context of modern pop. They once did a 33-minute podcast entirely about why key changes have disappeared from pop music.
7. Frosted Tips with Lance Bass
*N Sync's Lance Bass offers the most thorough podcast covering the boy band era with Frosted Tips. He's chatted with members of New Kids on the Block, Backstreet Boys, 98 Degrees, New Edition, LFO, and the Jonas Brothers, plus some of the ladies of teen pop, like Debbie Gibson and Tiffany. The host compares notes with these teen pop idols to find out how their stories are similar or different to his own.
8. Who Cares About the Rock Hall?
Comedians Joe Kwaczala and Kristen Studard provide the most insightful and entertaining conversation about the inner workings of the Rock and Roll Hall of Fame induction process on Who Cares About the Rock Hall? They're not bashful about criticizing decisions made by the Hall, and they often interview voting members to get insider opinions on the annual ballots. They also devote entire episodes to making the case for induction for potential Hall nominees.
9. Song Exploder
Song Exploder follows a similar format to The Story Behind the Song, but the conversations here tend to be a little shorter. This podcast more frequently includes current songs, not just older hits. New Order's "Blue Monday," Seal's "Kiss From a Rose," Madonna's "Hung Up," and Brandi Carlile's "You and Me on the Rock" are among the songs explained on the podcast by the original performers.
10. Bandsplain
Can't figure out why some people love Radiohead or the Dave Matthews Band? This show is for you. One of several excellent music podcasts from The Ringer, Bandsplain reviews a cult band or iconic artist's entire career in each episode, and explains why so fans get into the music of these particular bands. Other episodes have been devoted to Nine Inch Nails, the Cure, Smashing Pumpkins, No Doubt, and Joy Division.
11. Questlove Supreme
On Questlove Supreme, the Roots drummer engages in lengthy convos with performers from across the musical spectrum. The podcast is four years old and has a large archive of chats that often feel like casual conversations between friends, featuring folks like Blondie, Jack White, Ice-T, Joan Jett, Snoop Dogg, Carlos Santana, LA Reid, Daryl Hall, Bonnie Raitt, and Elvis Costello.
12. Bizarre Albums
Host Tony Thaxton seeks out some of the strangest albums in music history, not to mock them, but to share them with the world. On Bizarre Albums, he's covered records that many people didn't even know existed, by the likes of Pee Wee Herman, Corey Feldman, Richard Simmons, William Shatner, the California Raisins, Regis Philbin, William Hung, Terry Bradshaw, and the World Wrestling Federation superstars. We're still waiting for that MC Skat Kat episode!
13. The 500 with Josh Adam Meyers
The 500 features host Josh Adam Meyers inviting a different guest each episode to discuss one of the 500 selections on Rolling Stone's famous ranking of the greatest albums of all-time. The episodes tend to run a bit too long and sometimes get lost in unrelated tangents, but if they're discussing a specific album you love, the conversation is worth a listen.
14. Broken Record with Rick Rubin, Malcolm Gladwell, Bruce Headlam, and Justin Richmond
Broken Record dubs itself "liner notes for the digital age." Created in 2018, the show is noteworthy because it features interviews with the biggest A-listers in the music industry. The most insightful episodes are the ones where Rubin is doing the interviewing, with the likes of Bruce Springsteen, Neil Young, Barry Gibb, and George Clinton.
15. Q With Tom Power
Tom Power from Canada's CBC is a terrific interviewer who goes deep with the musicians and actors who define pop culture on Q with Tom Power. He talks with emerging artists like Samara Joy and established superstars like Adele, Paul Simon, and Fall Out Boy.
16. Songcraft – Spotlight on Songwriters
Learn about the craft of songwriting on Songcraft with interviews with acclaimed writers who typically stayed behind the scenes, like Mike Campbell, Natalie Hemby, Diane Warren, Linda Perry, and Jimmy Jam & Terry Lewis. The podcast also features convos with singers who wrote their own material, including Steve Perry, Richard Marx, Ann Wilson of Heart, Graham Nash, and Elvis Costello.
17. The Pitchfork Review
The Pitchfork Review features news and analysis from the critics at Pitchfork, one of the most important tastemaking websites of the last two decades. They sometimes interview indie artists, but just as often, the critics simply offer their informed takes on the latest music of all genres.
18. All Songs Considered
NPR's All Songs Considered offers weekly podcasts on the best new music of the week, plus interviews (PJ Harvey, Sheila E., Sigur Ros), best-of lists (the top new artists of the year, best Latin albums of the year), and profiles of innovative and underappreciated artists (Rico Nasty, Arooj Aftab.)
19. Hall Watchers
Here's another Rock & Roll Hall of Fame analysis podcast, often focusing on worthy artists who have yet to be inducted. Hall Watchers performs a service by shining a light on deserving performers who somehow aren't in the Rock Hall conversation at all, like Grace Jones, Jethro Tull, and the Village People.
20. Take This Pod and Shove It
Named after the Johnny Paycheck classic "Take This Job and Shove It," this podcast explores important country songs of all eras, from "Folsom Prison Blues" to "This Kiss." Don't like country music? Give it a try anyway! They specifically aim to convert folks who don't consider themselves fans of the genre.
21. The Great Song Podcast
I just recently discovered The Great Song Podcast, another show that discusses great tracks in music history one at a time, with the artists or songwriters who created them. Hosts J.P. Moser and Rob Alley dive into specifics about pitch, chords, and production techniques, and their folksy Southern drawl gives the show a different feel than most other music analysis programs. Recent guests include Stewart Copeland of The Police and Andrew Farriss of INXS.
22. That's How I Remember It with Craig Finn
The Hold Steady's Craig Finn created a podcast with an interesting focus: the role memory plays in the creation of art. Finn interviews not only artists like Adam Duritz of Counting Crows and Ben Gibbard of Death Cab for Cutie, but also non-music celebs such as Bill Hader.
Non-Music Podcasts That Often Feature Singers
23. Conan O'Brien Needs a Friend
The former late night host engages in hour-long, in-depth convos with A-list pop and rock stars like Paul McCartney, Kelly Clarkson, Chris Martin, Lars Ulrich, Rivers Cuomo, and Aimee Mann.
24. Awards Chatter
A podcast from The Hollywood Reporter that focuses on subject close to our hearts: award shows. Most of their guests are actors, but they also speak with singers who take part in film and tv projects, including Bono, David Byrne, Machine Gun Kelly, Lizzo, and Selena Gomez.
Maron might have been the first major podcast star. His WTF began in 2009, and by now many major rock stars have appeared on the show for lengthy (usually at least an hour) discussions about their life.
26. Just for Variety with Marc Malkin
Red carpet correspondent Marc Malkin talks pop culture with celebs, including a number of guests who don't normally do podcasts, like Cher, Lady Gaga, and Bette Midler.
27. Armchair Expert with Dax Shepard
Another long-form interview show in the Marc Maron vein, Armchair Expert has featured numerous chats with pop stars, from Shania Twain to the Jonas Brothers.
Defunct Music Podcasts Worth Hearing
These podcasts have either gone on hiatus, or permanently ended their run, but they've left some good stuff in their archives.
28. Black Girl Songbook: Former Vibe editor Danyel Smith discusses noteworthy Black female artists, past and present. This podcast unfortunately has been on hiatus since last summer.
29. The Chartographers: This show dives into an artist's discography and basically ranks every album the band has ever released. It's not the most professional-sounding show, but the debates are interesting.
30. Music Exists with Chuck Klosterman and Chris Ryan: Society's most astute pop culture observer, Chuck Klosterman, co-hosted a short-lived show that tackled fundamental questions about popular music itself.
Bonus: The Best Music Podcast Episode Ever
Reply All's "The Case of the Missing Hit"
The single most fascinating episode of a music-related podcast I've ever heard was this 2020 episode of the now-defunct Spotify podcast Reply All. The hosts go to incredible lengths to try to identify a mainstream pop-rock song that a random guy from Arizona remembered hearing on the radio in his youth, but which nobody else could recall.
The song and its lyrics did not appear anywhere on the internet, and even the most celebrated rock journalists couldn't identify it. The way the mystery unfolds is gripping, and the outcome says a lot about the music industry in the 1990s and the power of human memory.
Do you have any other suggestions to add to the list of the best music podcasts?