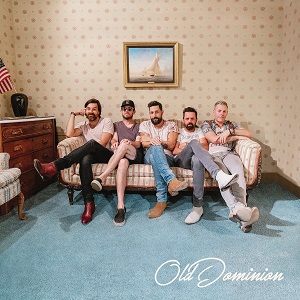 2021 Best Country Duo/Group Performance Grammy Nominees:
• All Night, Brothers Osborne
• 10,000 Hours, Dan + Shay & Justin Bieber
• Ocean, Lady A
• Sugar Coat, Little Big Town
• Some People Do, Old Dominion
The Analysis
This year's collection of nominees for Best Country Duo/Group Performance at the Grammys features some of the Recording Academy's favorite country artists of the past several years. Little Big Town have won this award three times, while Dan + Shay have won the last two years in a row.
But they're not the only two contenders. The Brothers Osborne are nominated in this category for the sixth straight year. Lady A famously won five Grammys back in 2011 for "Need You Now." That makes Old Dominion the only Grammy newcomers in this category.
So who's going to win? Let's start with Dan + Shay's "10,000 Hours," one of the biggest country songs of the year. They've won the last two years, and they have a strong chance to make it three in a row.
The wildcard factor is that Dan + Shay are nominated along with featured artist Justin Bieber. Country music traditionalists may not like the idea of voting for an outsider like Bieber. Indeed, this collaboration was nominated but didn't win at either the CMA or the ACM Awards.
But "10,000 Hours" was also the biggest hit of this bunch, which is a big plus in its favor. Ultimately, we don't think the presence of Bieber will matter all that much to the voters.
Little Big Town's three wins for Best Country Duo/Group Performance are the most in Grammy history. But they're nominated for a song, "Sugar Coat," that wasn't even a single. Similarly, Lady A are nominated for "Ocean," which barely cracked the Top 40. The lack of commercial success for these songs means they will have a difficult time knocking off "10,000 Hours."
After five straight losses here, could the Brothers Osborne be ready to take the prize? It's possible. But their song "All Night" wasn't a huge hit either. Old Dominion made waves with the pretty ballad "Some People Do" and earned their first Grammy nod, but even that song failed to enter the Top 30.
Grammy voters don't always vote for the song that was the biggest hit. But the gulf in terms of chart success between "10,000 Hours" and all four competing nominees is striking, and will definitely influence the voting.
Best Country Group Performance Prediction
We have four songs that weren't massive hits, competing against Dan + Shay's #1 juggernaut "10,000 Hours." Recording Academy voters love Lady A and Little Big Town, but their odds aren't quite as good this year since their nominated songs weren't big hits.
Old Dominion might actually have the best shot at knocking off Dan + Shay. But in the end, our Grammy prediction is that "10,000 Hours" wins for Best Country Duo/Group Performance, which means that Justin Bieber is about to win the second Grammy of his career, in a very unlikely genre for him.
2021 Grammy Awards: Best Country Duo/Group Performance Prediction
Deserves to win: "Some People Do," Old Dominion
Will win: "10,000 Hours," Dan + Shay featuring Justin Bieber
Should have been nominated: "Gaslighter," The Chicks
See also our complete list of 2021 Grammy predictions. And here's a list of every Best Country Group Performance winner and nominee in history.