Last Updated on October 17, 2022 by Scott Shetler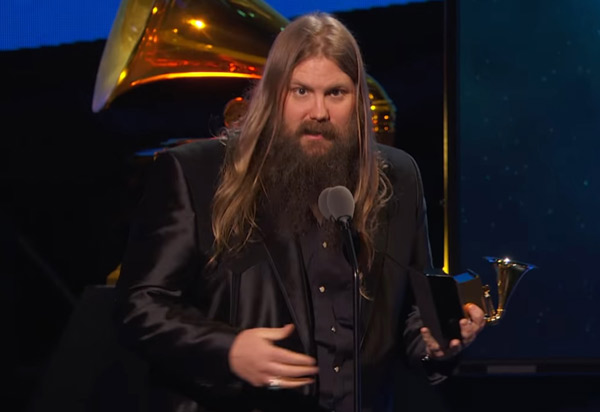 Note: This award was created in 2012 when the Best Male Country Vocal Performance and Best Female Country Vocal Performance awards were merged.
Most career Best Country Solo Performance nominations:
Miranda Lambert 5
Carrie Underwood 5
Blake Shelton 4
Keith Urban 4
Chris Stapleton 4
Most career Best Country Solo Performance wins:
Chris Stapleton 3
Carrie Underwood 2
Best Country Solo Performance Winners and Nominees
Winners in bold; other nominees listed beneath.
2022: You Should Probably Leave, Chris Stapleton
Forever After All, Luke Combs
Remember Her Name, Mickey Guyton
All I Do is Drive, Jason Isbell
Camera Roll, Kacey Musgraves
2021: When My Amy Prays, Vince Gill
Stick That in Your Country Song, Eric Church
Who You Thought I Was, Brandy Clark
Bluebird, Miranda Lambert
Black Like Me, Mickey Guyton
2020: Ride Me Back Home, Willie Nelson
Girl Goin' Nowhere, Ashley McBryde
All Your'N, Tyler Childers
God's Country, Blake Shelton
Bring My Flowers Now, Tanya Tucker
2019: Butterflies, Kacey Musgraves
Wouldn't It Be Great, Loretta Lynn
Mona Lisa and Mad Hatters, Maren Morris
Millionaire, Chris Stapleton
Parallel Line, Keith Urban
2018: Either Way, Chris Stapleton
Body Like a Back Road, Sam Hunt
Losing You, Alison Krauss
Tin Man, Miranda Lambert
I Could Use a Love Song, Maren Morris
2017: My Church, Maren Morris
Love Can Go to Hell, Brandy Clark
Vice, Miranda Lambert
Church Bells, Carrie Underwood
Blue Ain't Your Color, Keith Urban
2016: Traveller, Chris Stapleton
Burning House, Cam
Little Toy Guns, Carrie Underwood
John Cougar, John Deere, John 3:16, Keith Urban
Chances Are, Lee Ann Womack
2015: Something in the Water, Carrie Underwood
Give Me Back My Hometown, Eric Church
Invisible, Hunter Hayes
Automatic, Miranda Lambert
Cop Car, Keith Urban
2014: Wagon Wheel, Darius Rucker
I Drive Your Truck, Lee Brice
I Want Crazy, Hunter Hayes
Mama's Broken Heart, Miranda Lambert
Mine Would Be You, Blake Shelton
2013: Blown Away, Carrie Underwood
Home, Dierks Bentley
Springsteen, Eric Church
Cost of Livin', Ronnie Dunn
Wanted, Hunter Hayes
Over, Blake Shelton
2012: Mean, Taylor Swift
Dirt Road Anthem, Jason Aldean
I'm Gonna Love You Through It, Martina McBride
Honey Bee, Blake Shelton
Mama's Song, Carrie Underwood
Find the Grammy Awards at grammy.com.