Last Updated on February 11, 2023 by Scott Shetler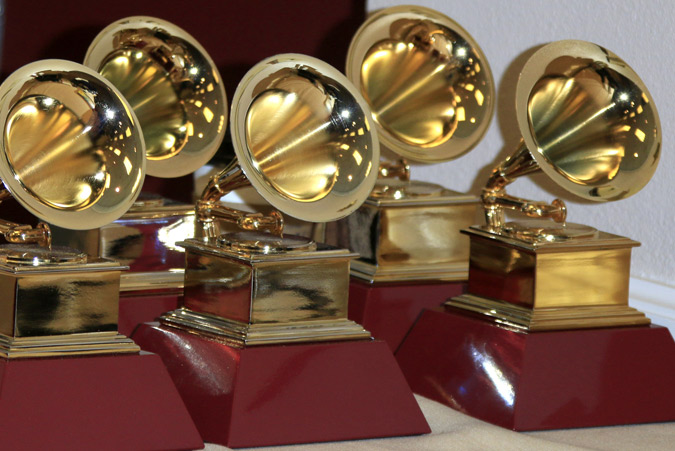 Who has the most Grammy nominations of all time? You're in the right place to find out. We've got the compete list of the Grammy nomination leaders, through the 2023 Grammy Awards.
The Grammy Awards began in 1959, making this year's show the 63rd annual ceremony. In that time a total of 17 artists have amassed at least 50 career nominations.
Most of the acts atop the list achieved their nomination totals with their work as a solo artist and in groups. For instance, Beyonce has nominations as a solo artist and as a member of both Destiny's Child and The Carters, while Paul McCartney has nods with the Beatles, Wings, and Band Aid in addition to his solo work.
Here's the current list of nomination leaders. For years, Quincy Jones held the crown, but in 2021, Jay-Z tied him for the nomination record, and in 2022, Jay-Z took sole possession of first place. Then in 2023, his wife Beyonce tied him.
Note: You may find conflicting information on these nomination totals on different websites. We've done our best to verify the accuracy of the numbers as much as possible, but it's difficult, given that the official source (grammy.com) is actually wrong in some cases (for instance, they claim that Alison Krauss has 45 nominations, but her correct total is 47.)
List of the Most Grammy Nominations of All Time (Through 2023)
88 Jay-Z
88 Beyonce
81 Paul McCartney
80 Quincy Jones
75 Kanye West
74 Stevie Wonder
74 Georg Solti
74 John Williams
72 Henry Mancini
67 Chick Corea
67 Pierre Boulez
63 Leonard Bernstein
57 Willie Nelson
53 Jay David Saks
53 Dolly Parton
50 Bruce Springsteen
50 Thomas Z. Shepard
50 Babyface
49 James Mallinson
Analyzing the All-Time Grammy Leaders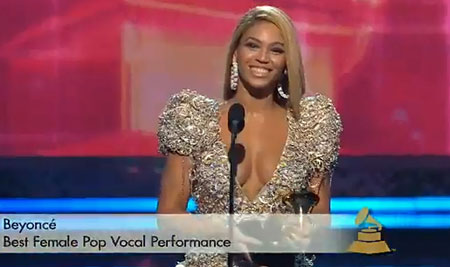 The names on this list cover such a wide spectrum of music. The list includes several composers from yesteryear, which makes sense since orchestral music dominated the early years of the Grammys. It also includes modern rappers, pop stars from the '70s and '80s, and just about everything in between.
How did the all-time Grammy leaders make it to this list? Here's a summary of each artist.
Beyonce (88). All of Bey's 88 nods have come in this millennium. She's averaged 4 noms per year since picking up her first honor in 2000 for Destiny Child's "Bills Bills Bills." Most of Beyonce's nods have come in the R&B categories, though she's been up for Record and Album of the Year multiple times as well.
Her most prolific year was 2010, when she nabbed 10 nominations, but she also grabbed 9 noms in both 2017 and 2021. She now has a record 32 Grammy wins, a record she may hold forever.
Jay-Z (88). The Brooklyn rapper has amassed his career total of 88 nominations through remarkable consistency. After earning his first noms in 1999 for "Hard Knock Life," Jay-Z has been nominated almost every year since then.
Most of his noms came in the Rap fields, but he's also been nominated several times with Beyonce, Rihanna, and Justin Timberlake in the R&B and pop categories. He has won 24 Grammys so far.
Paul McCartney (81). Sir Paul racked up more than 40 nominations with the Beatles and remained equally successful as a solo artist. McCartney has remained surprisingly relevant into the 2000s, earning nominations for his critically-acclaimed albums and his collaborations with younger stars like Kanye West, Dave Grohl.
Just this year, he picked up a nomination for Art Direction for the Flaming Pie collector's edition. McCartney has 18 Grammy wins.
Quincy Jones (80). The iconic producer known as Q has an unbelievable 58-year span of nominations, running from his first nom in 1961 for Best Jazz Performance Large Group to his 2019 nom for Best Music Film. In between, Jones won 27 Grammys.
In the '70s, Jones won best Instrumental Arrangement several times, then in the '80s Jones won numerous awards for his work on "We Are the World" and Michael Jackson's Thriller. Jones' biggest haul came for his own album Back on the Block in 1991, which earned 7 nominations and 6 wins.
Kanye West (75). Kanye has won 23 Grammys over the years, though, as he's famously complained, most of his wins and nominations have come in the Rap categories rather than Album or Record of the Year.
Due to his increasingly unpredictable behavior, Kanye's star has fallen in recent years, so he's not earning as many nominations. He did pick up a single nod in 2021 for Best Contemporary Christian Music Album, and a handful more in 2022 for Donda.
Stevie Wonder (74). The legendary soul singer dominated the R&B and Pop categories in the '70s and '80s. Wonder won 22 Grammys among his 74 nominations, winning the gramophone for memorable tracks like "Superstition" and "You Are the Sunshine of My Life." Since 2000, he's added another 12 nods to his total, mostly for collaborations.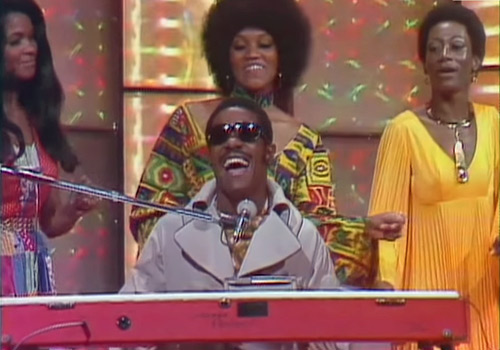 John Williams (74). The list of blockbuster movies that composer John Williams has been nominated for is remarkable. He earned Grammy nominations for scoring Star Wars, E.T., Superman, Jurassic Park, Schindler's List, and multiple Indiana Jones and Harry Potter movies. The 25-time Grammy winner nabbed two more nominations in 2023 and shows no signs of slowing down.
Georg Solti (74). The late orchestral conductor still holds the all-time record with 31 career Grammy wins – at least until Beyonce passes him in the very near future.
Henry Mancini (72). Composer Henry Mancini won the very first Album of the Year Grammy back in 1959. Perhaps best-known these days as the creator of the Pink Panther theme, Mancini won 20 Grammys in his lifetime and continued to earn nominations for Instrumental Arrangement up through his death in 1994.
Chick Corea (67). You name a Jazz category, and Chick Corea has probably won it several times. He started earning Grammy noms back in 1973, and he just picked up two more in 2021. Corea has won 25 Grammy Awards to date.
Pierre Boulez (67). French composer Pierre Boulez won 26 Grammys in his career, mostly in the orchestral categories. He earned six nods in both 2000 and 2002 and picked up a Lifetime Achievement Award in 2015, a year before he passed away.
Leonard Bernstein (63). The composer picked up his first Grammy nomination at the first ceremony in 1959. He was still earning nods in the classical categories as late as 1990. Bernstein managed to take home 16 career awards.
Willie Nelson (57). Who doesn't love Willie Nelson? Up until a few years ago, Willie only had a 14% success rate at the Grammys, but he's won 4 out of his last 5 nominations, bringing his career Grammy tally to 11. He's been nominated in the Country. Pop, Traditional Pop, Traditional Blues, Americana, American Roots, Music Video, and Inspirational fields, plus a single Record of the Year nod in 1983 for "Always On My Mind."
Jay David Saks (53). Thirteen-time Grammy winner Jay David Saks is probably the least well-known name on this list. He's won numerous Grammys for Classical Producer of the Year, while also picking up nods for Best Musical Show Album for productions such as Guys and Dolls, Chicago, Cabaret, and Avenue Q.
Dolly Parton (53). National treasure Dolly Parton began her Grammy career with a single nomination in 1970. Fifty years later, she's still going strong, with 9 wins and 50 career noms, including one in 2021 in the Contemporary Christian field, one in 2022 for Best Traditional Pop Album, and two more in 2023. "Jolene," "9 to 5," "Here You Come Again," and "I Will Always Love You" all earned her multiple nominations.
Bruce Springsteen (50). The Boss was famously overlooked for much of his career, but he's made up for it the past couple decades. While Springsteen was at his commercial and artistic peak in the '70s and '80s, a whopping 38 of his 50 career nominations (and 8 of his 10 Grammy wins) have come after 1995.
Thomas Z. Shepard (50). Another big name in the Classical and Musical Show fields, Shepard earned all 50 of his Grammy nominations and all 12 of his wins between 1968 and 2004.
Babyface (50). The peak of performer and producer Kenny "Babyface" Edmonds was brief, but was it ever huge! In the 12-year span between 1989 and 2000, he picked up 45 Grammy nominations, winning four times for Producer of the Year. His 12 noms in 1997 tied Michael Jackson's single-year record. He earned another nod in 2023 for his Ella Mai collaboration.
James Mallinson (49). Another classical music producer, James Mallinson scored 16 Grammy wins in those categories over the years, with his last nomination coming in 2014.
Famous Artists Missing From This List
You might be wondering why some other artists aren't on this list. Here are some of the big names with impressive Grammy histories who don't quite have enough nominations to make the cut.
Alison Krauss (47). The country and bluegrass singer famously has more Grammy Awards – 27 – than any woman in history. What's even more amazing is that she's captured that many awards with only 44 nominations, giving her a 61.3% winning percentage. She had two more noms at the 2023 Grammys with Robert Plant.
Kendrick Lamar (47). Rapper Kendrick Lamar became a Grammy favorite almost overnight, and his 8 additional noms in 2023 boost his total to 47, all achieved in just 10 years. He already has 17 wins in his first 47 nominations. Lamar has earned at least 7 Grammy nominations at five different Grammy ceremonies.
Vince Gill (47). The country singer has won 21 Grammys from 47 nominations. Most were in the Country field, but Gill has also earned recognition in the Americana and Bluegrass Gospel fields.
Taylor Swift (46). With her 4 nominations in 2023, Taylor Swift continues to move up this list. And she's still only in her early 30s! Swift has 11 Grammy wins so far, including three Album of the Year victories.
U2 (46). There isn't a single group on the list of most-nominated Grammy artists. The only band that comes close is U2, who amassed 46 nominations (and 22 wins), despite not earning any nominations at all until their fifth album, The Joshua Tree.
Aretha Franklin (44). The Queen of Soul won 18 Grammys from only 44 nominations, including an incredible eight wins for Best Female R&B Vocal Performance. She never earned more than 4 nominations in any year, which is why her career total doesn't rank in the Top 20.
Michael Jackson (38). The King of Pop set records that still haven't been topped in 1984 when he won 8 awards out of 12 nominations. Bur, surprisingly, he only won five other Grammys in his entire career. Jackson checks in with 38 career nominations, including a couple with The Jackson Five.
Most Grammy Nominations in One Year
12 Michael Jackson (1984)
12 Babyface (1997)
11 Kendrick Lamar (2016)
10 Lauryn Hill (1999)
10 Kanye West (2005)
10 Beyonce (2010)
10 Eminem (2011)
9 Paul McCartney (1966)
9 Roger Miller (1966)
9 Manhattan Transfer (1986)
9 Eric Clapton (1993)
9 Santana (2000)
9 Jay-Z (2014)
9 Beyonce (2017)
9 Beyonce (2021)
9 Beyonce (2023)
Michael Jackson set the single-year nomination record in 1984 with 12, almost all of which came for the Thriller album. It looked like that record might never be matched, but producer Babyface did just that in 1997, mostly for his work on the Waiting to Exhale soundtrack. Kendrick Lamar nearly matched that record with 11 nods in 2016.
Lauryn Hill and Beyonce are tied for the most nominations in one year by a woman, with 10, while Santana and Manhattan Transfer are tied for the group record with 9.