Last Updated on July 6, 2023 by Scott Shetler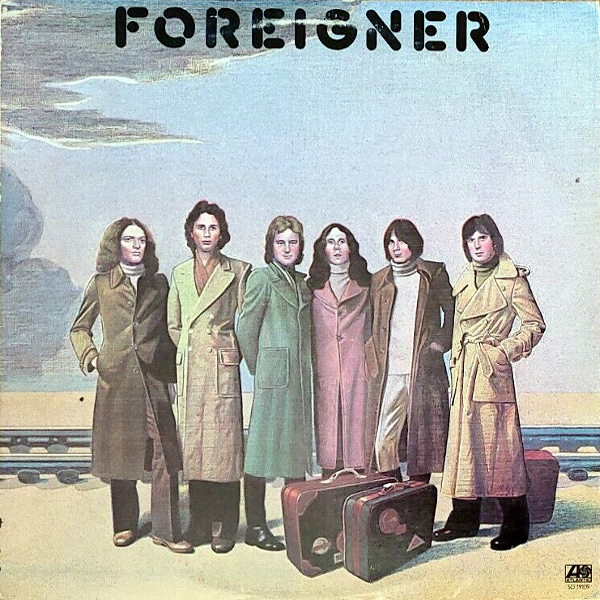 Foreigner: Rock and Roll Hall of Fame Facts
Eligible Since: 2003
Finalist: Never
Grammy Awards/Nominations: 0/3
Career Top 40 Hits: 16
Essential Tracks: Feels Like the First Time (1977), Cold as Ice (1977), Hot Blooded (1978), Double Vision (1978), Urgent (1981), Juke Box Hero (1981), I Want to Know What Love Is (1984), Say You Will (1987)
Essential Albums: Foreigner (1977), Double Vision (1978), Head Games (1979), 4 (1981), Agent Provocateur (1984)
Of all the bands we're profiling for our Rock and Roll Hall of Fame series, perhaps none is more divisive than Foreigner. The arena rock band led by Lou Gramm and Mick Jones racked up a number of huge hits from the mid-'70s to the mid-'80s, yet they weren't beloved by critics and it doesn't seem like the Hall's nominating committee is taking them seriously.
Does Foreigner have a good case for the Rock Hall? And is there still a chance they could get inducted?
Foreigner's Rock Hall Credentials
Let's start with the group's commercial achievements. They placed 16 songs inside the top 30 on the pop chart, ranging from hard rock tracks like "Feels Like the First Time" and "Hot Blooded" to a series of ballads like their only #1 song, "I Want to Know What Love Is."
"Urgent" is a good prototype for the Foreigner sound, as it skillfully blends rock music with pop sensibilities.
They scored nine Top 10 hits, and their first four albums all went 5x platinum or better. Those are serious achievements for any rock band, and they should automatically put the group in the Rock Hall conversation.
Mick Jones, the band's co-founder, played guitar and wrote many of the band's songs, often with singer Lou Gramm, whose strong voice helped define the band's sound.
Outside of their single and album sales, the most compelling argument for Foreigner making the Rock and Roll Hall of Fame is the fact that Jones and Gramm were inducted into the Songwriters Hall of Fame in 2013.
That prestigious body recognized the historic contributions made by Foreigner, and added another layer of credibility to their careers.
Gramm was even curiously inducted into the Metal Hall of Fame in 2023, though nobody would call the band's music heavy metal.
Foreigner was once a Grammy Best New Artist nominee, and scored a couple of American Music Award nominations, but never won any major awards.
So their main argument for induction is their songwriting and commercial success. How many bands have sold more records than Foreigner and aren't already in the Hall of Fame? Very few.
The Case Against Foreigner
Foreigner's music has been criticized for being formulaic and for lacking the artistic depth and innovation typically associated with Hall of Fame acts.
Their biggest hit and only #1 single, "I Want to Know What Love Is," was exactly the kind of ballad that critics hate, complete with a gospel choir and big emotional peak. It's sappy as hell, but let's give credit – it's one of the most effective and memorable uses of a choir in pop music history.
It was certainly better than "Waiting for a Girl Like You," their dreadful 1981 ballad that set the all-time record for most weeks at #2 (10) without hitting the top spot.
Still, Foreigner's overall commercial success was substantial enough that a few not-so-great hits shouldn't matter. And let's be honest, the Hall has gone in a different direction in recent years. Artists like Neil Diamond, Carly Simon, and Journey have all been inducted despite having a number of cheesy ballads in their discography. So Foreigner shouldn't be penalized for that offense.
Gramm left the group to put out a couple solo records in the '80s and achieved Top 10 hits with "Midnight Blue" and "Just Between You and Me," both solid pop songs. Had those been Foreigner tracks, they might have added to the band's Hall resume, but instead they're both mostly forgotten today.
Other criticisms of Foreigner include a lack of innovation and influence. They didn't especially push rock music to a new place. Nor is their influence readily apparent in today's music. Although former Metallica bassist Jason Newsted has cited Gramm as an inspiration, there aren't too many other examples of successful acts listing Foreigner as an influence.
Perhaps you can trace a lineage from "I Want to Know What Love Is" to later adult contemporary rock ballads by folks like Michael Bolton, Edwin McCain, and Hozier, but that may or may not be worth bragging about.
Gramm feels Foreigner's omission is a personal slight against the group. He claims that years ago, Jones and the band's manager met with Rock Hall reps, and the meeting went sour.
Gramm said, "And as that discussion ended — I don't know who; it might have been Jann Wenner from Rolling Stone magazine, who actually was a very good friend of Mick's — I think he told Mick and our manager that it'll be a cold day in hell before Foreigner gets in the Rock Hall Of Fame. That's the way it ended up. And sure enough, I bet you 20 years has gone by since that."
Wenner, a co-founder of the Rock Hall, said recently that Foreigner (and Styx) have never even been seriously considered for induction. That's definitely not a good sign.
The Verdict: Will Foreigner Ever Get Inducted Into the Rock and Roll Hall of Fame?
Personally, I'd love to see Foreigner get inducted. Their chart achievements are unassailable, so the only possible reason for keeping them out would be a question of artistic merit.
But other arena rock bands who faced that criticism – Journey, Def Leppard, Steve Miller Band – all got inducted. It's time to induct Foreigner, whether rock critics like it or not.
It seems logical that Foreigner will get inducted someday, perhaps once a new generation of Rock Hall voters takes over. But maybe they've been overlooked for so long that their window has passed.
Assuming they're not blacklisted from the Hall because of that alleged meeting with Wenner, the odds are about 50-50 that Foreigner gets in eventually.
Rock and Roll Hall of Fame: Foreigner
Odds of Getting Inducted Next Year: 5%
Odds of Getting Inducted in the Next Five Years: 12%
Odds of Getting Inducted Eventually: 50%
Do you think Foreigner will be inducted into the Rock and Roll Hall of Fame someday? Leave a comment and let us know!
Click to read all the articles in our "Will They Get Inducted?" series!