Last Updated on July 7, 2023 by Scott Shetler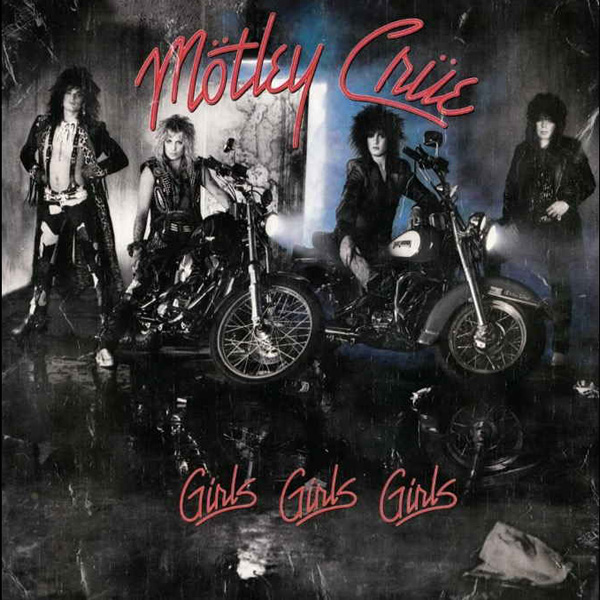 Motley Crue: Rock and Roll Hall of Fame Facts
Eligible Since: 2007
Finalist: Never
Grammy Awards/Nominations: 0/3
Career Top 40 Hits: 7
Essential Tracks: Smokin' in the Boys Room (1985), Home Sweet Home (1985), Girls, Girls, Girls (1987), Dr. Feelgood (1989), Without You (1990), Don't Go Away Mad (Just Go Away) (1990)
Essential Albums: Shout at the Devil (1983), Theatre of Pain (1985), Girls, Girls, Girls (1987), Dr. Feelgood (1989)
Motley Crue, the iconic glam metal band, is one of the most popular groups in rock music history. Despite their massive success, Motley Crue has yet to be inducted into the Rock and Roll Hall of Fame.
The group burst onto the scene in the early '80s with a high-energy, hard-rocking sound and over-the-top performances. They became one of the biggest bands of the decade, selling millions of albums and packing arenas around the world. However, their wild and controversial behavior offstage, including drug abuse, run-ins with the law, and scandalous relationships, has likely turned off some potential Rock Hall voters.
Should Motley Crue be inducted into the Rock and Roll Hall of Fame?
Motley Crue's Rock Hall Credentials
Motley Crue formed in Los Angeles in 1981, with bassist Nikki Sixx, drummer Tommy Lee, vocalist Vince Neil, and guitarist Mick Mars. They are known for their energetic live performances, flamboyant style, and controversial antics both on and off stage.
Their musical style is a blend of heavy metal, hard rock, glam metal, and hair metal. The band's music has been influenced by a variety of artists, including Led Zeppelin, Aerosmith, and Kiss.
Motley Crue were pioneers of the glam metal movement of the 1980s and helped to define the sound and look of that era. They inspired a generation of musicians with their rebellious attitude and melodic-but-rocking sound.
They released their debut album Too Fast for Love in 1981, followed by a string of successful albums, including Shout at the Devil, Theatre of Pain, and Girls, Girls, Girls.
They've sold more than 100 million albums worldwide and scored eight platinum albums in the U.S., four of which were certified at least quadruple-platinum.
Motley Crue's legacy is a mixed one, with the band being both celebrated and criticized for their controversial antics. They have been accused of promoting drug and alcohol abuse, misogyny, and other forms of destructive behavior.
Despite their edgy sound and look, they scored numerous hits on the mainstream pop chart, including "Smokin' in the Boys Room," "Girls, Girls, Girls," "Dr. Feelgood," "Without You," and "Home Sweet Home." Those last two were straight-up pop ballads, featuring strong vocals from Vince Neil.
Motley Crue's influence on modern music is harder to pinpoint, but any rock bands who pair heavy riffs with catchy melodies were most likely influenced in some way by the group.
Neil even claims Courtney Love told him that Nirvana frontman Kurt Cobain loved the Crue's Too Fast for Love album, although we don't know for sure if that was true.
Motley Crue has been able to maintain a certain degree of popularity and relevance over the years, which is a testament to their talent and staying power. They have continued to release new music and tour, even after the peak of their commercial success in the 1980s.
One factor that could work in Motley Crue's favor is the changing attitudes towards their behavior. While their antics may have been seen as unacceptable in the past, they are now viewed by some as a reflection of the rock and roll lifestyle and culture of the time.
Also working in their favor: These dudes are legit rock stars, and star power matters. Motley Crue is one of the rare bands where fans of pop music actually knew each member.
Tommy Lee was known for his musical side projects and videotaped exploits with former wife Pamela Anderson. Vince Neil was known for his strong voice, showmanship, and his own brief relationship with Anderson. Nikki Sixx reached near-legendary status after overdosing on heroin and being dead for two minutes before being brought back to life. Mick Mars was considered perhaps the strongest musician of the group and was a fan favorite for battling through various health issues.
Each of them had a wild story. We have to think that traditional Rock Hall voters – the ones who like loud guitars and mayhem – would vote for Motley Crue before other more tame potential nominees like Coldplay or Bryan Adams.
The Case Against Motley Crue
One of the main arguments against Motley Crue's induction into the Rock and Roll Hall of Fame is the band's history of wild antics, including drug use, sexual promiscuity, and destruction of property.
Tons of rock bands have engaged in "bad behavior" over the years. Many of them, like Guns N Roses, are already in the Hall of Fame. So you wouldn't think such a thing would matter.
But Sixx told Kerrang a few years back, "We were told by the Hall Of Fame that we would never get in because of how we've acted, so that's kind of it."
A bigger problem in the post-MeToo era may be that Motley Crue has been accused of promoting misogyny and sexism in their lyrics and behavior. Some argue that the band's objectification of women should not be rewarded.
The band was largely hated by rock critics, who saw their music as shallow and derivative. While some critics have changed their tune in retrospect, others have not. They never won a Grammy, and only captured one American Music Award.
The Verdict: Will Motley Crue Get Inducted?
For a long time, so-called hair metal bands were believed to have no chance of RRHOF induction. But after Bon Jovi, Guns N Roses, and Def Leppard got the call, the door has been opened just a bit. Motley Crue should be next in line from that genre to get in.
We believe Motley Crue have a great chance of getting inducted into the Rock and Roll Hall of Fame at some point. Their commercial success and enduring legacy are just too much to ignore. It wouldn't be surprising to see it happen in the next 10 years.
Rock and Roll Hall of Fame: Motley Crue
Odds of Getting Inducted Next Year: 8%
Odds of Getting Inducted in the Next Five Years: 25%
Odds of Getting Inducted Eventually: 70%
Do you think Motley Crue will be inducted into the Rock and Roll Hall of Fame someday? Leave a comment and let us know!
Click to read all the articles in our "Will They Get Inducted?" series.