Last Updated on May 3, 2023 by Scott Shetler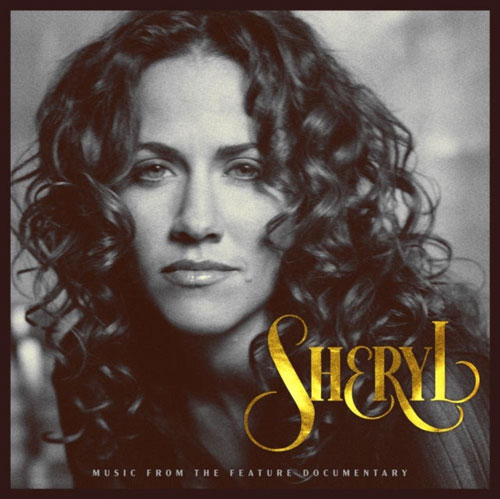 Sheryl Crow: Rock and Roll Hall of Fame Facts
Eligible Since: 2019
Finalist: 2023
Career Grammy Awards/Nominations: 9/33
Career Top 40 Hits: 11
Essential Tracks: Leaving Las Vegas, All I Wanna Do, Strong Enough, If It Makes You Happy, Everyday is a Winding Road, My Favorite Mistake, Soak Up the Sun, Picture (with Kid Rock)
Essential Albums: Tuesday Night Music Club (1993), Sheryl Crow (1996), The Globe Sessions (1998), Sheryl Crow and Friends: Live From Central Park (1999)
UPDATE 2023: Sheryl Crow was officially inducted! Our original analysis appears below.
It's surprising that Sheryl Crow has gotten very little attention when it comes to the Rock and Roll Hall of Fame discussion. As a successful singer-songwriter-producer who recorded a ton of hits, won nine Grammys, and has numerous friends throughout the industry, Crow would seem to be an obvious choice.
Thankfully, in 2023, Sheryl was finally named as a nominee for the Hall.
Will Sheryl Crow be inducted into the Rock and Roll Hall of Fame, and when? Let's take a look at her chances.
Sheryl Crow's Rock Hall Credentials
Crow famously started as a jingle singer and backup performer for Michael Jackson. She later moved on to create her debut album Tuesday Night Music Club with producer Bill Bottrell and a handful of other musicians. "All I Wanna Do" became an immediate hit, reaching #2 and winning Record of the Year at the 1995 Grammys.
Over time, "Strong Enough" has become perhaps Crow's most famous song. It's up there with "I Can't Make You Love Me" among the most respected and timeless pop ballads of the '90s.
The later single "Can't Cry Anymore" and the album's opening track, "Run Baby Run," were additional standouts from the record, which won Crow a total of three Grammys, including Best New Artist.
After hearing seemingly sexist complaints that her male collaborators were largely responsible for her debut album, Crow produced her self-titled sophomore album herself and also cut down on the number of co-writers. That album produced the fierce "If It Makes You Happy" and the slide guitar-heavy "Everyday is a Winding Road," both major hits and highlights in her career.
Crow scored 11 Top 40 pop hits over the years (12 if we count the cancer supergroup Just Stand Up!), in addition to numerous other hits on the Mainstream Rock, Adult Contemporary, AAA, and Country charts.
One amazing thing about Crow's hits is how stylistically different many of them were from each other. She had success with everything from quiet duets like the Kid Rock collab "Picture" to shiny pop tunes like "Soak Up the Sun" to groovy rockers like "A Change Would Do You Good."
The 1999 concert album Sheryl Crow and Friends: Live From Central Park is noteworthy not just because she performed at such an iconic venue, but because of the friends who played with her: Keith Richards, Stevie Nicks, Chrissie Hynde, Eric Clapton, the Chicks, and Sarah McLachlan.
The fact that these luminaries showed up to support Crow speaks volumes about the respect she commands among her peers.
She's sung with the likes of Bonnie Raitt, Mavis Staples, James Taylor, Emmylou Harris, and many other legends. The only mystery is why Crow wasn't nominated for the Hall in her first year of eligibility.
The Case Against Sheryl Crow
Sheryl Crow has the hits and the longevity. So what argument can be made against her?
The most common argument is that her music wasn't innovative or edgy enough. It's true that she wasn't experimental like Bjork or Kate Bush. But Crow's music wasn't exactly soft-rock, either. "If It Makes You Happy" was one of many Crow songs that featured loud guitars and a bit of badass attitude. She got silly and weird on occasion, on tracks like "The Na Na Song," a fun stream-of-consciousness album track from her debut.
Also, being edgy and experimental have never been required qualities for Rock Hall artists. Acts like Neil Diamond, Lionel Richie, and Hall & Oates weren't especially innovative, but they've been inducted. Now that Carly Simon is a member of the Rock Hall, Sheryl Crow should be next in line.
Some folks claim that Crow hasn't influenced very many artists, which would be a strike against her Rock Hall candidacy. But that's simply untrue. Superstar acts like the Chicks, Brandi Carlile, Maren Morris, Chris Stapleton, St. Vincent, Soccer Mommy, and Phoebe Bridgers have all cited Crow as an influence. Many of them appeared in her documentary to sing her praises.
Willie Nelson is a big fan of her work. Prince was even a fan, for crying out loud. So Crow's influence should never be questioned.
In 2017, Jason Isbell tweeted, "Sheryl Crow is eligible for the Rock Hall next year and if she doesn't go in I'm whooping somebody's ass." No word yet on whose ass may or may not have been whooped after she was passed over that year.
Sheryl Crow's Rock and Roll Hall of Fame History
The final factor working in Sheryl Crow's favor is that she has a history of appearing at the Rock & Roll Hall of Fame ceremony. Most notably, she inducted Fleetwood Mac back in 1998, a huge honor for someone who was still early in her career.
Crow has attended the ceremony a few times over the years, including in 2016 with Kid Rock. And in 2022, she appeared to sing "9 to 5" in honor of Dolly Parton's induction.
Rock Hall voters seem to like when artists show up at the ceremony. It's a good way for them to stay fresh in voters' minds. So there's a good chance Crow will get on the nomination ballot very soon.
The Verdict: Will Sheryl Crow Ever Get Inducted Into the Rock and Roll Hall of Fame?
Yes. It's hard to believe that such a successful, prolific, and well-liked artist could be overlooked for too much longer. Especially since the Hall seems to be making an extra effort to consider overdue female artists, I have to believe that Crow will get her due before 2030.
The prediction here is that Sheryl Crow will earn Rock and Roll Hall of Fame induction within the next few years.
Rock and Roll Hall of Fame: Sheryl Crow
Odds of Getting Inducted Next Year: 25%
Odds of Getting Inducted in the Next Five Years: 60%
Odds of Getting Inducted Eventually: 95%
Click to read all the articles in our "Will They Get Inducted?" series!