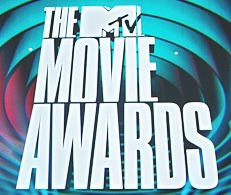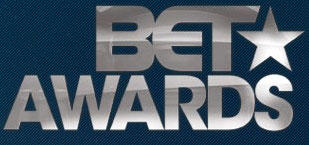 We love the Grammys, American Music Awards, and MTV Video Music Awards, but those are hardly the only ceremonies that honor music throughout the course of the year.
This list of music award shows includes shows that are entirely dedicated to music, plus some (like the Emmys, Oscars, and Golden Globes) which only have one or two music categories. Those shows are still appointment viewing for the diehard music fan!
We've also thrown in a few (like the Rock and Roll Hall of Fame induction ceremony) which are technically not award shows, but are still hugely important ceremonies in the world of music.
Below, find our updated list of 2021 music award shows, and a partial list of 2022 awards as well. When possible, we've noted the exact dates, though some of next year's shows haven't yet announced their dates.
This list only includes awards that have an actual ceremony. Online awards or other honors aren't listed.
2021 Music Award Shows:
February 28: Golden Globes
Venerable movie and tv award show that has music categories for best song and best score.
March 13: Nickelodeon Kids' Choice Awards
Since 1988, ceremony honoring kids' favorites in music, movies, tv, and pop culture.
March 14: 2021 Grammy Awards
Since 1959, the Grammys have been the preeminent music award ceremony, with more than 80 awards voted on by members of the National Academy of Recording Arts and Sciences.
March 27: NAACP Image Awards
Since 1967, annual ceremony celebrating the best in black entertainment, including about a dozen music categories.
April 15: Billboard Latin Music Awards
Since 1994, the longest-running Latin music award show.
April 18: Academy of Country Music Awards
The ACMs are considered one of the two big annual country music award shows.
April 25: Oscars (Academy Awards)
The Oscars honor some of music's top songwriters with the Best Original Song and Best Original Score categories.
May 11: BRIT Awards
The British equivalent to the Grammys, the BRITs honor both British and foreign artists in numerous major categories.
May 16: MTV Movie & TV Awards
Originally created in 1992 as the MTV Movie Awards, the show doesn't feature any music awards but typically features several live music performances from top artists.
May 16: Juno Awards
Since 1970, Canada's version of the Grammys, rewarding only Canadian artists.
May 23: Billboard Music Awards
Annual ceremony in dozens of categories held by the prominent charts company.
May 27: iHeartRadio Music Awards
Since 2014, the iHeart Awards have given out more than 50 awards in all major genres.
June 6: Blues Music Awards
For more than 40 years, this ceremony has honored the best in blues music.
June 9: CMT Music Awards
Entertaining award show from the country music television network.
June 27: BET Awards
Since 2001, Black Entertainment Television's noteworthy ceremony rewarding the best in music, movies, and sports.
August (date tbd): Teen Choice Awards
Since 1999, ceremony dedicated to rewarding teens' favorites in music and pop culture. Note: Event was canceled in 2020 and 2021.
September 9: MTV Video Music Awards
The VMAs have rewarded the best in music video performances annually since 1984.
September 19: Prime Time Emmy Awards
Annual celebration of the best in television. There are currently 7 music categories.
September 22: Americana Music Honors & Awards
A critically-celebrated show honoring the best in Americana and folk music.
October 1: BET Hip Hop Awards
Another BET award show, but this one is specifically for rap music. Created in 2006.
October 30: Rock and Roll Hall of Fame Induction
HBO airs the annual induction ceremony with performances from the honorees.
November 21: American Music Awards
Popular award show created in 1973 by Dick Clark to compete with the Grammys. Awards are all fan-voted.
November (date tbd): Soul Train Awards
Since 1987, the Soul Train Awards have rewarded the best in R&B and hip hop music.
December 7: People's Choice Awards
Since 1975, an annual fan-voted event honoring music, movies and tv performers.
November (date tbd): CMA Awards
One of two major country music award shows. Created in 1967 and broadcast on ABC.
November (date tbd): MTV Europe Music Awards
Annual ceremony honoring the most popular artists and videos from around the world.
November 18: Latin Grammy Awards
Created in 2000, a ceremony created by the Recording Academy for the best in Latin music.
List of Music Award Shows for 2022
Shows with confirmed dates:
Monday, January 31, 2022: Grammy Awards (Staples Center, Los Angeles)
Partial list of expected major music awards in 2022:
February 2022: Oscars (Academy Awards)
February 2022: BRIT Awards
April 2022: ACM Awards
May 2022: Billboard Music Awards
May 2022: iHeartRadio Music Awards
June 2022: BET Awards
November 2022: American Music Awards
Awards Shows for Music That Are Now Defunct
Q Awards – Annual awards by the respected UK rock magazine Q. They ran from 1990 through 2019, before Q magazine went out of business.
Radio Disney Music Awards – held from 2001 to 2019, rewarding kid-friendly artists. Appears to be discontinued since Radio Disney's format change in 2021.
YouTube Music Awards – Took place in 2013 and 2015 and seem to have been discontinued since then.
Blockbuster Entertainment Awards – Ran from 1995 to 2001, produced by Grammy producer Ken Ehrlich. Nominations in music and film categories were based solely on commercial performance.
NewNowNext Awards – LGBT-themed awards presented in various pop culture categories. The awards were presented by Logo TV and ran from 2008 to 2013.
Alternative Press Music Awards – Awards for rock and alt acts, presented by the magazine from 2013 to 2017.
What are your favorite award shows for music?