Last Updated on July 7, 2023 by Scott Shetler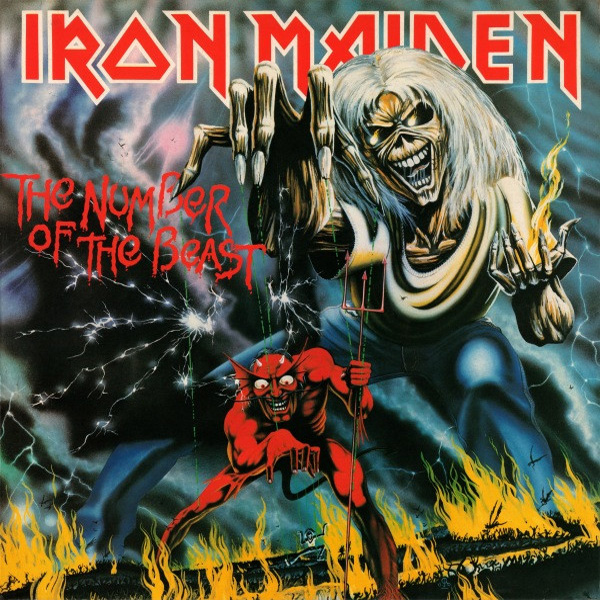 Iron Maiden: Rock and Roll Hall of Fame Facts
Eligible Since: 2005
Finalist: Twice (2021 and 2023)
Grammy Awards/Nominations: 1/5
Career Top 40 Hits: 0
Essential Tracks: Run to the Hills (1982), Number of the Beast (1982), Hallowed Be Thy Name (1982), The Trooper (1983), Aces High (1984), Fear of the Dark (1992)
Essential Albums: The Number of the Beast (1982), Piece of Mind (1983), Powerslave (1984), Live After Death (1985), Seventh Son of a Seventh Son (1988)
The legendary heavy metal band Iron Maiden has been a significant influence in the music industry for decades. They've captivated fans with their consistent records and impressive live performances. But despite their contributions to rock music, they still haven't been inducted into the Rock and Roll Hall of Fame.
It's no secret that the Rock and Roll Hall of Fame isn't always receptive to heavy metal bands. Bands like Judas Priest struggled for years to gain recognition from the institution. But Iron Maiden finally made the shortlist as a finalist in 2021 and 2023. So they are getting closer and closer to induction.
When might the band earn the ultimate honor? Let's review their career and make a prediction.
Iron Maiden's Career
Iron Maiden was formed in 1975 by bassist Steve Harris. In the early years, the band went through several lineup changes before finalizing its roster. They released their self-titled debut album in 1980, which set the stage for their rise as British heavy metal legends.
In 1981, vocalist Bruce Dickinson joined the band, which marked a significant turning point in Iron Maiden's career. Dickinson's powerful voice and stage presence elevated the band. The early Dickinson era saw the release of some of their most iconic albums, like The Number of the Beast, Piece of Mind, Powerslave, and Somewhere in Time.
Throughout their career, Iron Maiden have released a total of 17 studio albums and more than a dozen live albums. The band has sold more than 100 million copies worldwide, solidifying their status as one of the most successful heavy metal bands in history.
Iron Maiden's legacy has been further cemented by their visually striking album covers, which feature their iconic mascot "Eddie." Their energetic live performances have garnered them a dedicated fan base and respect within the music industry.
They've even earned five Grammy nominations, finally winning in 2011 for "El Dorado."
Influence and Legacy
Iron Maiden has been a major influence on the heavy metal genre since their formation. Their innovative sound, intricate guitar work, and haunting imagery have inspired numerous bands and metalheads worldwide.
The influence and impact of Iron Maiden are felt within the metal world and the larger rock community. They've earned the respect of artists such as Rage Against the Machine, Judas Priest, Motörhead, KISS, Metallica, and Guns N' Roses. Many bands have publicly expressed admiration for Iron Maiden's music, live performances, and overall contribution to the music industry.
Their blend of heavy metal, punk, and progressive rock has influenced bands across various genres from grunge to thrash metal.
Alice Cooper and Gene Simmons are two of the many inductees who have stated that Iron Maiden belongs in the Rock and Roll Hall of Fame. It's clear that Iron Maiden has had a significant impact not only on their peers but also on the generations of musicians that came after them.
Arguments For Induction
There are several reasons why many fans and fellow artists believe Iron Maiden deserve a place in the Rock and Roll Hall of Fame. For starters, the band has enjoyed a long and successful career, spanning over four decades.
Iron Maiden's accolades are extensive. They've sold over 100 million records worldwide, earning numerous awards along the way. Their live performances have become legendary, with elaborate stage setups and energetic shows that captivate audiences to this day. They won the 2009 BRIT Award for Best British Live Act, a major achievement for a metal act.
The band is known for its strong, genuine connection with its audience, due in part to a refusal to compromise its creative vision. Their impressive career, influential sound, and unwavering dedication to their fans make them more than deserving of the honor.
Iron Maiden fans have been passionately advocating for the band's induction into the Rock and Roll Hall of Fame. They finished fourth twice in the fan vote. Casual listeners and die-hard fans alike have expressed their support in online forums and on social media.
Public opinion on Iron Maiden's potential induction into the Rock and Roll Hall of Fame is generally positive. Many view the band as a leading force in the heavy metal genre, with a long-lasting impact. Additionally, some believe that their inclusion would help bridge the gap between classic rock and metal, since the Rock Hall has long been out of touch with the heavy metal community.
Arguments Against Induction
The main argument against Iron Maiden is that they were mostly influential within the metal and hard rock niches and not the wider world of popular music. Unlike Metallica, Megadeth, and some others, Iron Maiden never had mainstream hits in the U.S.
They never cracked the Billboard Hot 100, and even on rock radio, their hits were few and far between. On the Mainstream Rock Airplay chart, Iron Maiden earned just one Top 10 hit, 1983's "Flight of Icarus," which reached #8.
Iron Maiden were always more successful in England than in the U.S., earning more than 30 hit singles and 18 Top Ten albums in the UK, compared to zero Hot 100 singles and 4 Top Ten albums in the U.S. The Hall is an American-focused institution, which is why so many acclaimed British acts (from the Smiths to Oasis) still aren't inducted.
But while they weren't chart kings in the States, Iron Maiden still did influence the popular music world beyond just metal. Both Miley Cyrus and Lady Gaga have cited them as an influence, with Gaga going as far as to say that attending a Maiden concert changed her life.
And Iron Maiden were never supposed to be a singles band. They were about albums and live concerts, and that's the setting where they have always shined.
Additionally, some critics argue that Iron Maiden's songwriting and overall sound have not aged well in comparison to other acts within the genre. While their impact on heavy metal cannot be denied, their relevance in today's music landscape could be called into question.
The Verdict: Will Iron Maiden Get Inducted?
Yes, obviously. This one's a no-brainer. Even Rock And Roll Hall Of Fame president and CEO Greg Harris acknowledged as much, saying, "We love that people care… Now, the truth is, anybody that's nominated, the odds are good that they're eventually gonna get in."
This year, Judas Priest were inducted into the Hall of Fame after being snubbed for years. Now that Priest are in, it's a foregone conclusion that Iron Maiden will earn the honor.
The only question is whether Dickinson will stand by his previous comments, when he declared, "If we're ever inducted, I will refuse — they won't bloody be having my corpse in there!"
Rock and Roll Hall of Fame: Iron Maiden
Odds of Getting Inducted Next Year: 35%
Odds of Getting Inducted in the Next Five Years: 75%
Odds of Getting Inducted Eventually: 90%
Do you think Iron Maiden will be inducted into the Rock and Roll Hall of Fame someday? Leave a comment and let us know!
Click to read all the articles in our "Will They Get Inducted?" series!